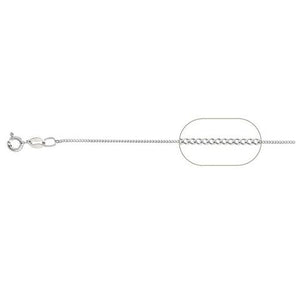 "Simple and classic - to set your gorgeous pendant apart"
Sterling silver diamond curb chain available to purchase to sit alongside your stunning custom made pendants.
Also fits our European Beads.
MATERIALS - STERLING SILVER
LENGTH - 50cm
LINK DIMENSION - 1mm
Available to post within 2 to 3 weeks. Custom ordered especially for you.