WELCOME TO RUBYBABYDESIGNS KEEPSAKE COLLECTIVE. SPECIALISING IN MODERN HEIRLOOM CLOTH DOLLS AND DECOR INCLUDING MEMORY DOLLS AND JEWELLERY. WHY NOT SEE OUR COLLECTIONS - WHERE WE TAKE YOU ON A TOUR OF OUR COLLECTION DESIGNS AND WHAT THEY ARE ALL ABOUT. A PROUD HANDMADE AND DESIGNED MELBOURNE BUSINESS OFFERING A HIGHLY CURATED HEIRLOOM COLLECTION. Making memories into new memories.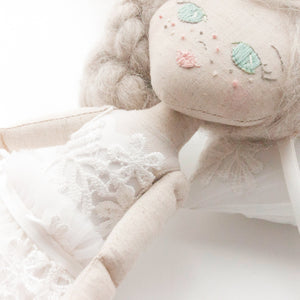 MEMORY IN THREADS CLOTH COLLECTION
Ever wanted to create a beautiful heirloom piece from clothing or fabrics you may have. Ones that remind you of a moment in time or a much loved person in your life? Take baby clothing, wedding dresses, passed loved ones clothing etc and create into heirloom pieces such as cloth dolls, pillows, quilts, ornaments.
MEMORY CLOTH DOLL AND DECOR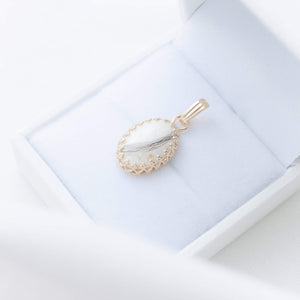 MEMORY IN THREADS JEWELLERY COLLECTION
We create the most personal keepsake jewellery pieces - taking the most precious of things. From our ability to preserve wedding and funeral flowers, preserving breastmilk, to creating resin jewellery with personal cremains, locks of hair and other DNA in a variety of classicly styled and handmade resin jewellery pieces.
MEMORY JEWELLERY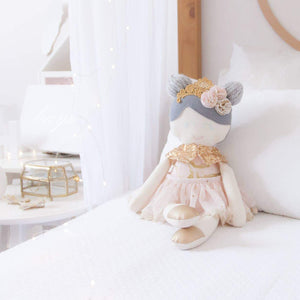 READY MADE / CUSTOM MADE COLLECTIONS
Simply browse our collection of our Classic Heirloom Cloth Dolls and Mini Mee Heirloom Cloth Dolls that are either ready made and ready to post, or can be custom made to order. From ballerinas, to unicorns, to whales, deers, princes, dinosaurs, fawns etc. You can shop some of our faves that we usually take to our markets.
CLOTH DOLLS
SELECTION OF MEMORY CLOTH COLLECTIONS
Featured Memory Inclusion Jewellery pIECES
AWARD WINNING
We are truly a pioneer in not only the heirloom keepsake cloth doll industry, but one of the few handmade businesses that offer tailored, custom made Heirloom Keepsakes. We pride ourselves on specialising in memory / in memorium items, including DNA keepsakes since 2014.
OUR HEIRLOOM KEEPSAKE CLOTH DOLL COLLECTIONS BY CATEGORY - READY TO POST and CUSTOM ORDER
PERSONALISED COLLECTION - CUSTOM PERSONALISATION COLLECTION TAILORING YOUR PURCHASE TO YOU
MEET THE MAKER BEHIND RUBYBABYDESIGNS
Take a minute to have a read about how RubyBabyDesigns evolved and of course some information about the maker behind the brand.
WANT TO CHAT TO US?
Please CONTACT US for any CUSTOM MADE TO ORDER QUERIES or any MEMORY COLLECTION QUERIES you may have as we know sometimes, something so personal is hard to navigate. We are here for you in any way and we would love nothing more than to discuss with you, your options until you are in a position where we can set up custom listing for you, making the checkout process seamless.
Product showing SOLD OUT? Not a problem! Pop through a query where we can arrange a custom made to order item just for you. Otherwise if we are able to restock you will see our listings with production times listed if we are currently sold out where you can add to cart and await the custom production time!
We know purchasing an heirloom piece or ordering a custom order especially a "Memories in Threads" item is sometimes daunting, but it doesn't need to be. We have put together a few FAQ that may assist with your purchase and shall you have another question or would simply like a chat to be reassured of your purchase please feel free to CONTACT US.
EXPLORE OUR CUSTOMER'S JOURNEYS
We are all about sharing in the story of those ordering and creating through us. We love being able to put our beautiful process into words to share.
HEAR WHAT OUR CUSTOMERS HAVE TO SAY
"Thank you for all of your patience, love and care. You turned the saddest time in my life to a place of happiness knowing that my son will always have this to remember how much his daddy loved him. Even though we lost him way before his time, I will always remember how lucky I am to have loved someone who was so hard to say goodbye to. Now I will have a piece of him with me wherever I go too. I am so grateful for everything you have done for our little family. It cannot be easy taking on other peoples pain when you create pieces like these, but please know that without you and what you do the healing process would be a lot harder. Thank you."