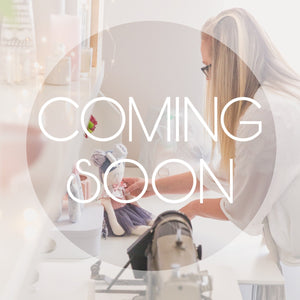 "Softly speaking your story or journey"
CUSTOM LEAD TIMES FOR THIS PRODUCT APPLY OF APPROX 4 TO 6 WEEKS CUSTOM MAKE TIME.

Where our Heirloom Keepsake Cloth Pillow - reflects that truly someone special.
Someone loved, someone lost, someone celebrated, someone birthed. Eternally capturing MEMORIES in time, set within threads and telling your truly unique and softly spoken story or journey.
Memories in Threads Collections - including our "Quinn" Square Quilted Pillow - are such a welcomed product to our Memories Collection. And making this one even more special using INTRICATE fabrics and clothing from you. Such as Wedding Dresses, Christening Dresses etc.
By taking important clothing or fabrics of those we love and designing around each and every item, we take the lovely and important details of each of the pieces given to us by our clients and in a one on one consult via email after ordering, we work together on the design and placement of the pillow that shows off those pieces you have been holding onto.
Space is precious these days, so why not keep these items special to you in a combined and neat way?
Simply make the selection in the drop down box below as to which pillow size you prefer.
MATERIALS - YOUR SUPPLIED CLOTHING
INNER FILL - 100% PET recycled fill
Other materials may be fabrics such as backing fabrics and will be supplied by pending your selection.
SIZE - Approx 30cm x 30cm approx 7cm in height
By taking important clothing of those we love and designing around our patterns, we take the lovely and important details of each of the pieces given to us by our clients and in a one on one consult via email we work together on the design - where we utilise each item.
We work with lots of different types of INTRICATE clothing -
FORMAL WEAR
ANYTHING THAT HAS LOVELY INTRICATE DETAILS SUCH AS LACE / BEADING / SILKS / TULLE ETC.
As a guide for how many items we need to complete our Quinn Quilted Square Pillow we require at minimum -
TOP SQUARE QUILTED PANELS -
9 DIFFERENT TEXTURED FABRICS -  
If you would like each panel to be a different fabric in each square.
If you would like to double up or triple up you can provide 5 garments or 3 garments.
Each panel is needing to be 12cm x 12cm minimum.
We can however utilise the different fabrics in intricate wear differently. ie adding pinctucks, using the tulle, laces, buttons etc from the one outift.
FOR SQUARE BACKING -
NEED 1 PIECE that can have 1 full panel cut from it measuring a total of 35cm x 35cm total. If this is something you may not be able to supply, we can of course source a fabric that suits your clothing and supply this.
Please note this pillow does NOT have a slip to remove and wash - it is purely created for a keepsake. This item is not able to be washed.

Please note we are unable to work with handknits and knitted items such as cardigans in this Pillow.
Each and every Memories in Threads Pillow is created as a CUSTOM ORDER and this means that it is created just for you - as an individual and unique piece. Custom lead times are approximately 4 weeks. This is from the time of design confirmations / payment and receipt of items to create with - whichever occurs last.
Simply get in touch HERE to design your Memories in Threads Doll and Decor piece/s shall you want to have a conversation around your order rather than using the checkout function and adding notes to cart. We know creating such special pieces can be deeply personal and we would love nothing more than to have a chat and create a custom listing to outline your design decided together. This will help us engage us as to what you may like to see used in your item.
Upon completion you will receive a few studio photos of your finished item like below. Showcasing your stunning piece. It will then be packaged into a cloth dust bag for gifting.
You will be supplied with a photographed layout of the design so you can see the clothing pieces laid out in the order it will be sewn. There may be times that we change things around when required, this could be due to fabric or trim quality or quantity or a design features that pop out screaming to be used etc. This of course is always conducted with full communication and disclosure to you each step of the way.
Each Memories in Threads item is carefully created to honour the clothing supplied. We do our best to ensure that the clothing and fabric supplied to create with are cut in a way that best captures the details, or uses the fabrics in the best condition shall there be any pilling / pulling / discolouration etc. However due to the nature of this item, this is not always possible to do and the finished item may have some of these on them. There may be some unavoidable parts that are used in order to create the items that suits your needs and what you would like featured.
Don't forget you can pair this up with any of our -
Memories in Threads resin pieces to incorporate the lace / satin / beading etc into a European style charm, ring, necklace pendant, earrings etc.
OR
Custom Personalisation - to add a name / initial or small message.
Please ensure you select the recommended postage option of - EXPRESS POSTAGE WITH SIGNATURE ON THIS ITEM and don't forget to send a prepaid self addressed satchel to return your remaining items, as indicated in our Memories in Threads FAQ HERE. 
Please note our heirloom keepsakes are not suitable as toys and are decor pieces only. Not suitable for play but to be a cherished Memory item. Please see our FAQ and CARING FOR YOUR ITEMS for more information around this keepsake item. By purchasing you have agreed to ensure you have read this and acknowledge that this item is not a toy.
Please do note that if AFTERPAY is the preferred payment method - your duration payments may be completed prior to finishing or receiving your piece.