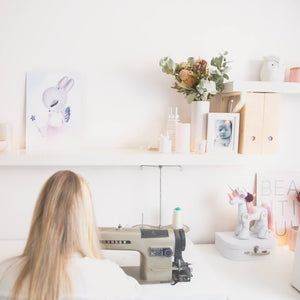 CUSTOM LISTING
CUSTOM LEAD TIMES FOR THIS PRODUCT APPLY - 4 WEEKS FROM PAYMENT UNLESS AS AGREED AS FOLLOWS. IF PAYMENT IS MADE ON OR BEFORE 3RD OF DECEMBER 2019 AND MEMORY CLOTHING SENT VIA EXPRESS WITH SIGNATURE BY 3RD OF DECEMBER 2019, POSTAGE WILL BE MADE WEDNESDAY 11TH OF DECEMBER TO ENSURE CHRISTMAS DELIVERY.  PLEASE ENSURE YOU SELECT EXPRESS POSTAGE WITH SIGNATURE AT CHECKOUT. PAYMENT AFTER THIS PERIOD CANNOT SECURE THIS POSTAGE TIME. 
CUSTOM LISTING FOR STACIE
(Please only purchase if this listing is for you)
2 x MINI MEE DINOS MEMORY DECOR
CREATED USING BABY CLOTHING
SIZE - Approximately 16cm tall x 27cm length.
$129.00 EACH
As two have been ordered we can discount the SECOND one to $119.00.
Each item of clothing will be cut and fused to create the dino cloth decor piece. 
SEND 5 TO 6 PIECES OF CLOTHING TO WORK WITH. POSITIONING TBC ONCE GARMENTS OR PHOTOS HAVE BEEN RECEIVED. TO BE CONFIRMED VIA FACEBOOK MESSENGER.
Dino Spikes - faux leather supplied by us SILVER
Spots - TBC garments or white felt. WHITE FELT
Due to sizing- No buttons will be used on leg joints - however stitches will be used in replacement.
In order to send back your balance of the clothing with the items please include a self addressed satchel with signature when you send the clothing pieces to us. If not we will try and fit within the satchel size associated with this listing. Sometimes this isn't possible due to the size of the parcel. So to be sure include a SELF ADDRESS AUSTRALIA POST STANDARD SATCHEL WITH TRACKING AMD SIGNATURE for us to return your clothing pieces remaining.
Important Info -
Each and every Decor piece as a CUSTOM LISTING is created as a CUSTOM ORDER and this means that it is created just for you - as an individual and unique piece. This means there is a no change of mind policy and returns on custom orders outside of your ACCC consumer rights.
Custom lead times are approximately 4 weeks not including postage unless specified above.
Upon completion you will receive a few studio photos of your finished item like below. Showcasing your stunning piece.
If you are selecting AFTERPAY as method of payment, please do note you MAY have made all of your payments in full PRIOR to receiving your finished item. Please note the custom lead time as listed in this listing.
All of your items here at RubyBabyDesigns are heirloom quality, handmade products and therefore feature decoration that is delicate in nature and may contain removable and smaller parts. Our gorgeous collections are not meant for play and are labelled accordingly as DECOR ONLY. Not suitable for those under the age of 5 years.
We create HEIRLOOM QUALITY KEEPSAKE DECOR PIECES. They cannot be washed or ironed. Spot clean only if necessary with a lightly damp clean cloth, avoid direct sunlight and dusty areas. 
Please also note that these pieces are created using your supplied memory fabrics and clothing, we will do our best to ensure that the fabrics ares used are the best parts of the item, however sometimes it is unavoidable to include some pilled, damaged, dirty areas of those garments supplied, however we will ensure they are hidden or used in areas that are not the focus where best possible.
Please also note care and item instructions of your item HERE