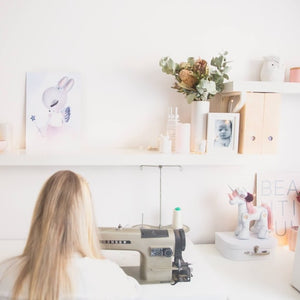 "Memories in Threads Collections are so dear to our hearts"
CUSTOM LEAD TIMES FOR THIS PRODUCT APPLY - 4 TO 8 WEEKS CUSTOM LEAD TIMES AFTER PAYMENT OR RECEIPT OF ITEMS TO CRAFT YOUR ITEMS WITH. (Not including postage)
CUSTOM LISTING FOR CHLOE
(Please only purchase if this listing is for you)
TOTAL HAS ALREADY HAD $50 DEPOSIT ALREADY TAKEN OFF. THIS IS NOW THE BALANCE.
Sterling Silver with Rhodium plated ring setting
Weight - 1.697 g (0.06ounces)
Size and shape of gem - oval faceted epoxy resin handcrafted gem - 8mm x 6mm oval. Created with Winter Blue pearl pigment, lock of hair and preserved breastmilk.
This sterling silver ring mounting features a center 4-prong mounting than holds one 8 x 6mm oval faceted stone. The ring is semi-mounted with clear/white 18 round CZs in shared-prong mountings around the center mounting. 
Size selected - SIZE 8 - as sizing chart sent to client. Approx 18.2mm across centre.
Our preservation method fee (one off fee of $50.00 for the use of up to 5 pieces) IS included within this listing price due to it being a custom listing. Allowing us to keep on hand your preserved breastmilk to craft future pieces shall you choose.
Each and every Memories in Threads ring is created as a CUSTOM ORDER and this means that it is created just for you - as an individual and unique piece. Custom lead times are approximately 4 to 8 weeks not including postage. This is from the time of design confirmations / payment and receipt of items to create with - whichever occurs last. Please note we are only able to purchase your ring setting once this listing is purchased. Our setting comes from the USA and will be ordered immediately once the payment is cleared. If there are any delays within the arrival of this setting we will be in communication with you. And as such, this may mean that the setting is unavailable at the time of purchase. If this does occur, we can arrange a different selection or refund. BEFORE proceeding to pay for this listing please let us know so we can check stock prior to ensure that fees are not paid on a checkout. IN THIS CASE YOUR RING SETTING HAS BEEN ORDERED AND IS CURRENTLY IN TRANSIT FROM OUR JEWELLER IN USA.
Once the item has been checked out, we will be in touch with an email with the details to arrange sending of your inclusions and to an address for us to receive safely. 
Upon completion you will receive a few studio photos of your finished item like below. Showcasing your stunning piece.
If you are selecting AFTERPAY as method of payment, please do note you MAY have made all of your payments in full PRIOR to receiving your finished item. Please note the custom lead time as listed in this listing.
Please ensure you select EXPRESS POSTAGE WITH SIGNATURE ON THIS ITEM at checkout to ensure the best possible postage solution for your item. You will need to manually change this in the drop down box in the cart. This means you will get a tracking number and signature on arrival ensuring your item is the safest. Please note if this selection isn't selected at checkout we will post to you in the method that you select at checkout. This may mean that you item is only sent with tracking.
Please do note that results of fair hair set within colour resin is one that may not be as visible as setting with clear or pearl pigment. We do our absolute best to ensure that the result is the best that it can be with selections shall the hair be pale. We make recommendations of colour due to this. Hair is temperamental to work with and sometimes through no fault of our own, hair follicles do become semi translucent within the resin.
Please also note care and item instructions of your item HERE